I traveled to Antarctica for the total solar eclipse on 2021-12-04. This was a long trip, covering many different locations, including Buenos Aires, Ushuaia, Antarctica, South Georgia, and Iguazu Falls.
Do these trips ever go as planned? Perhaps not while we're still in the pandemic. Far in advance, I booked a cruise to Antarctica that would let me see the eclipse. The passengers were supposed to gather at a hotel in Buenos Aires to start the trip, and I managed to get there without a problem. At the hotel, on what was supposed to be the first day on the itinerary, they had a welcome meeting - where they announced that the trip was cancelled due to covid-related reasons.
It was like a scene out of a movie, with people jumping up and yelling things like "what are you talking about?" and "are you serious?" Like my last trip, this one was in danger of collapsing before it had even gotten started. For the next couple of days, I frantically searched for another cruise that would take me to Antarctica and the eclipse. There was a constant feeling of dread over me - of wasting my vacation, of not seeing the eclipse, of having to just go back home and tell people that my vacation had been cancelled and ruined.
Eventually, I, along with a score of other passengers, managed to book a different cruise with a very similar itinerary. We shared our experience of the cancellation and the re-booking, while constantly talking to one another about our complaints and possible alternatives, while basically living and travelling together in the few days of delay between the cancellation and the start of the new cruise. All this forged us into a group of fast friends.
The first step for this new cruise was getting to Ushuaia - which was far more beautiful than I had anticipated.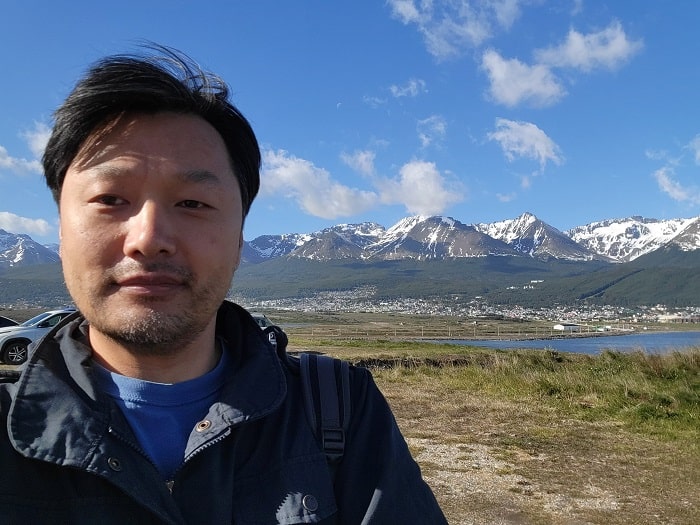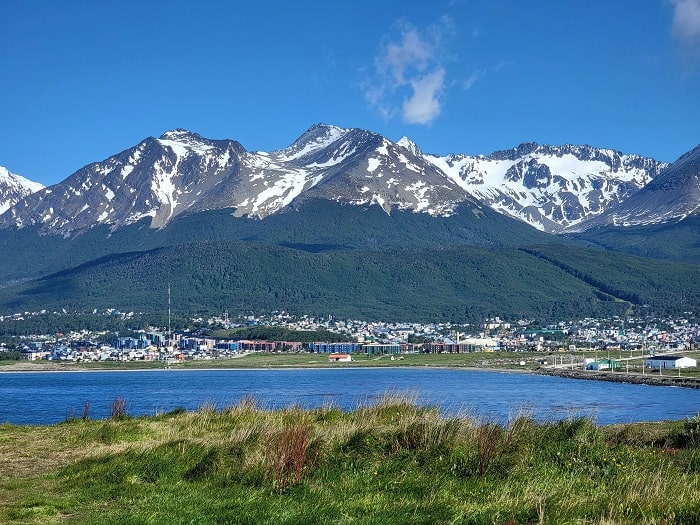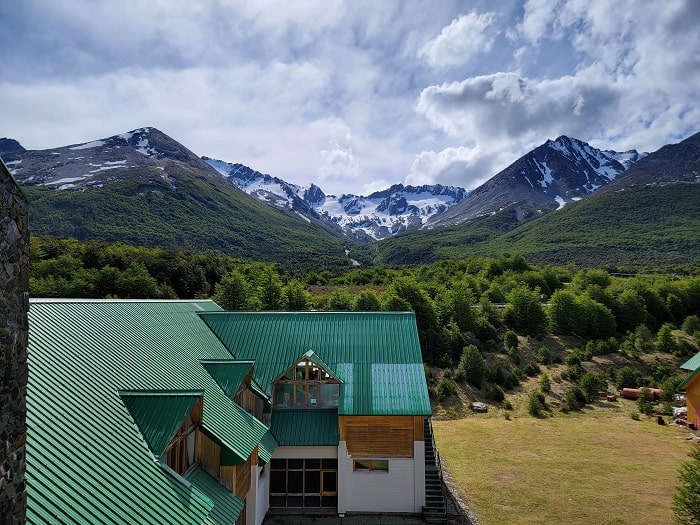 I got to attend a Sunday Service at a church in Ushuaia - La Casa del Padre - before boarding our ship.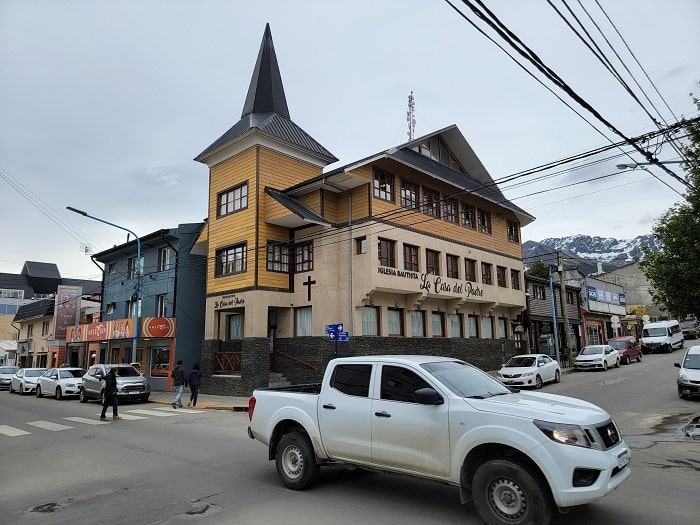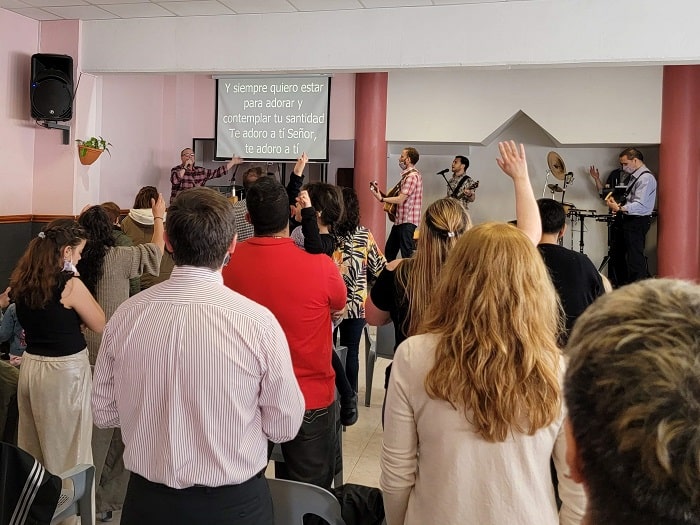 If you want to better learn the language in your foreign travels, I highly recommend attending a church service there. The songs are especially helpful - you already know the context, you get to hear and read the lyrics, and the chorus is repeated multiple times.
In due time, after some further delays and obstacles, the group of us from the cancelled cruise finally got on our new ship - the World Navigator.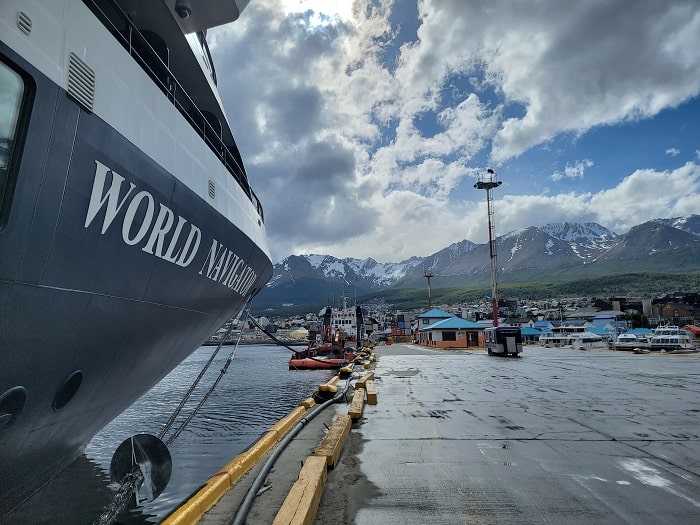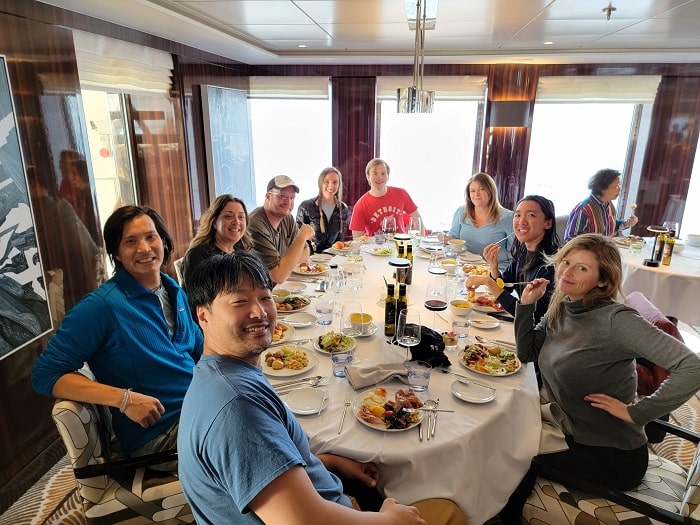 We were very happy to get on board at last!

The accommodations on the ship were also quite nice.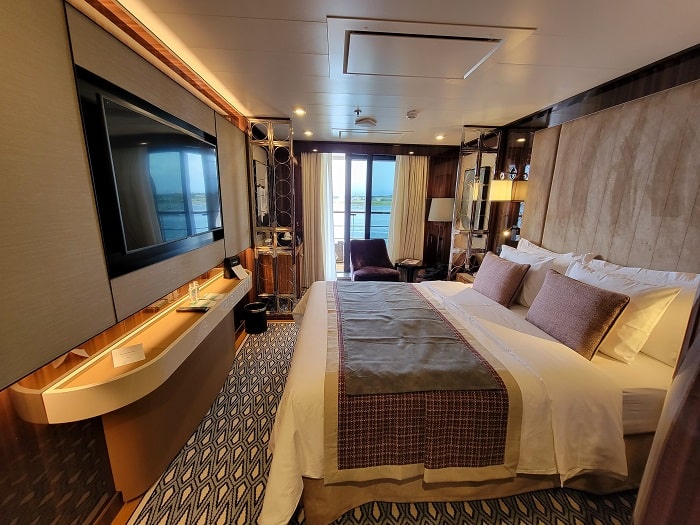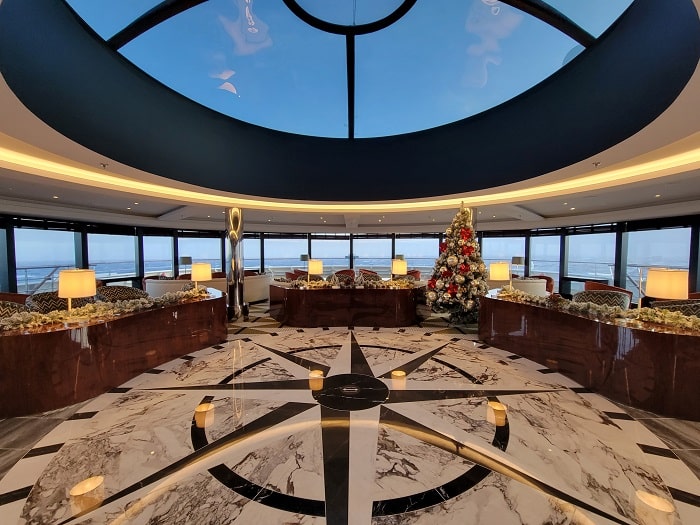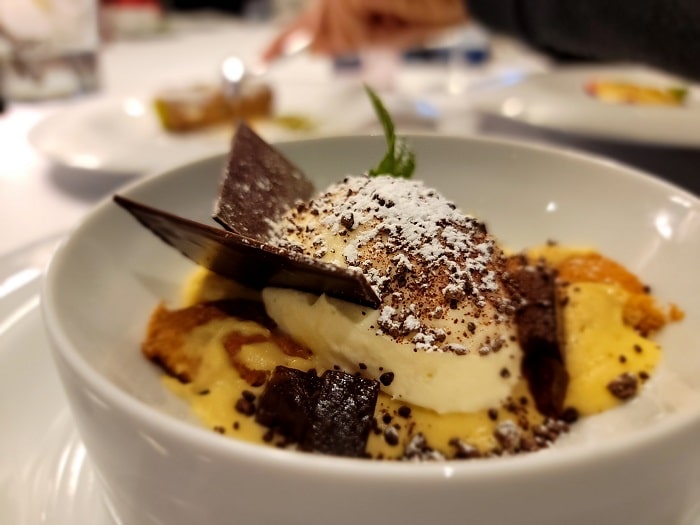 The route for the voyage was straightforward: Antarctica, eclipse, South Georgia: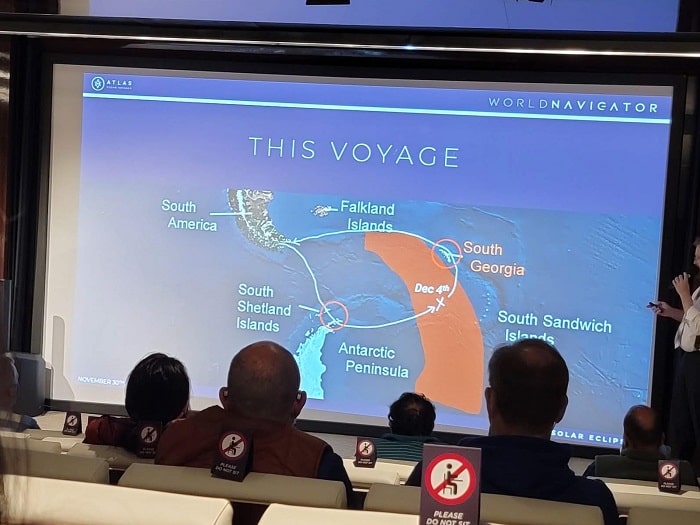 In a few days, we were officially in Antarctica, and landed on Half Moon Island.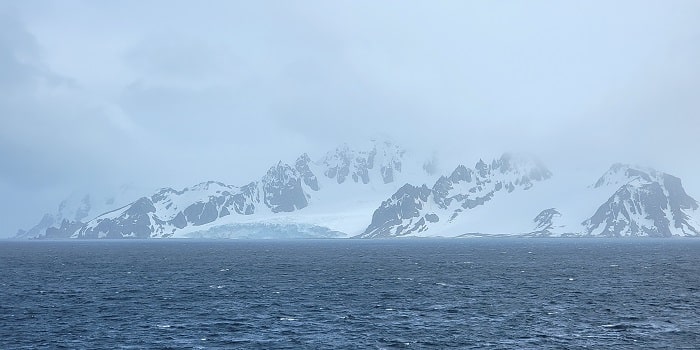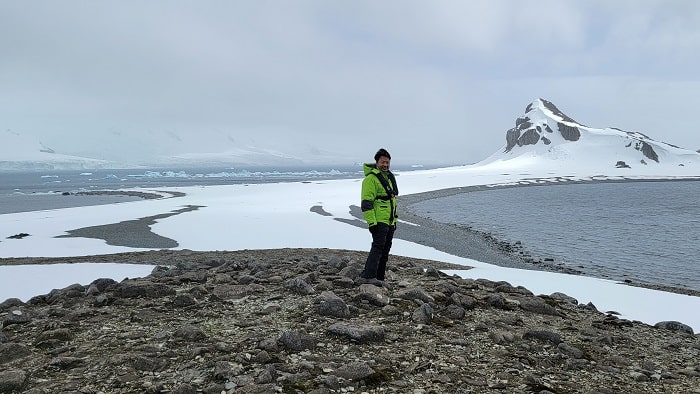 And, of course, there were penguins!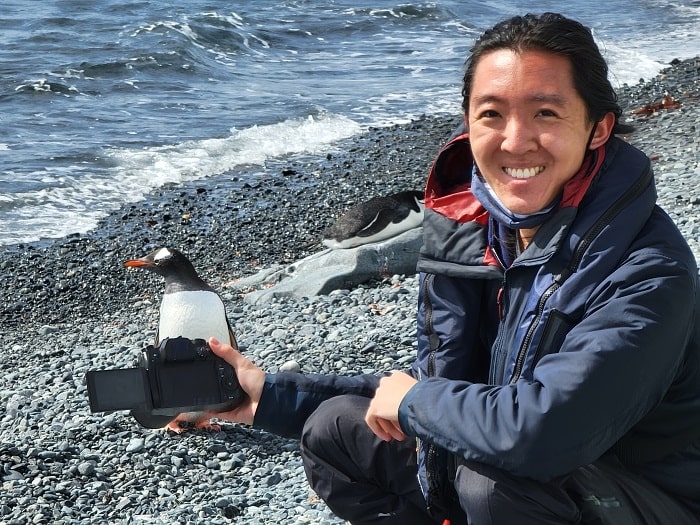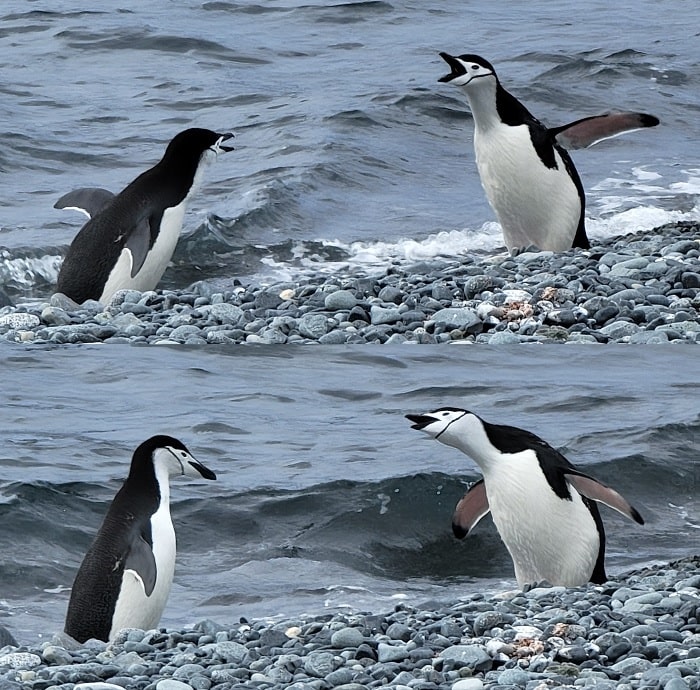 We also tried to land on Paulet Island, but couldn't due to weather conditions. But there were plenty of icebergs in the area!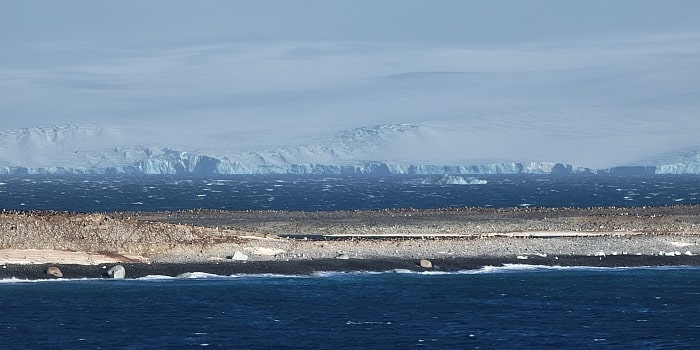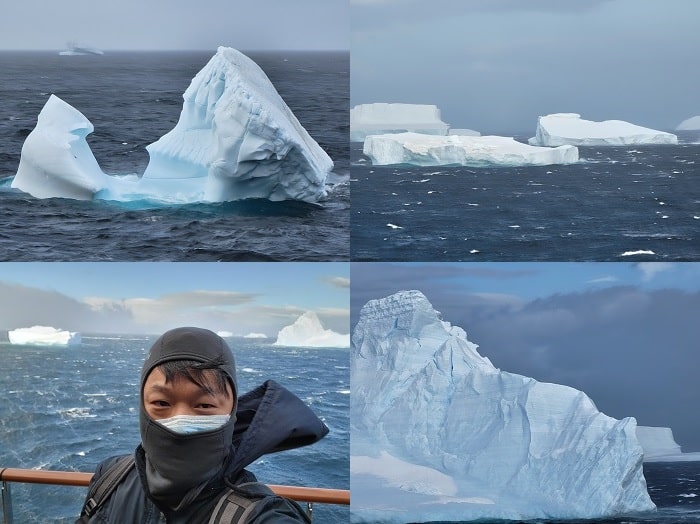 Next up was the eclipse, but the weather didn't cooperate. The sky was completely covered in clouds. Here's how it looked a few minutes before totality.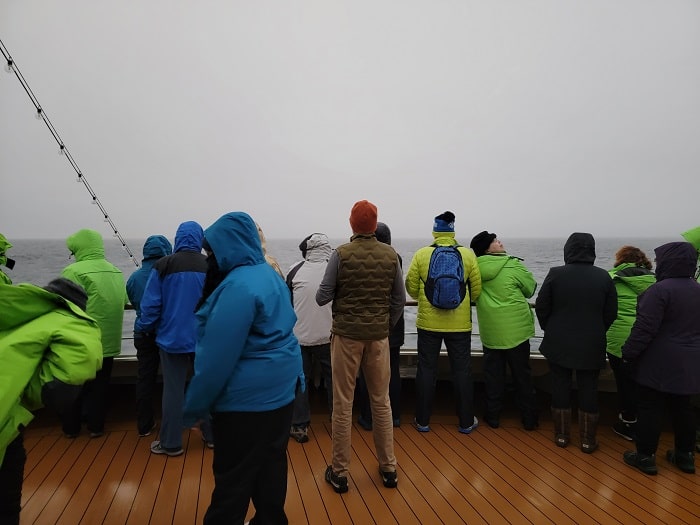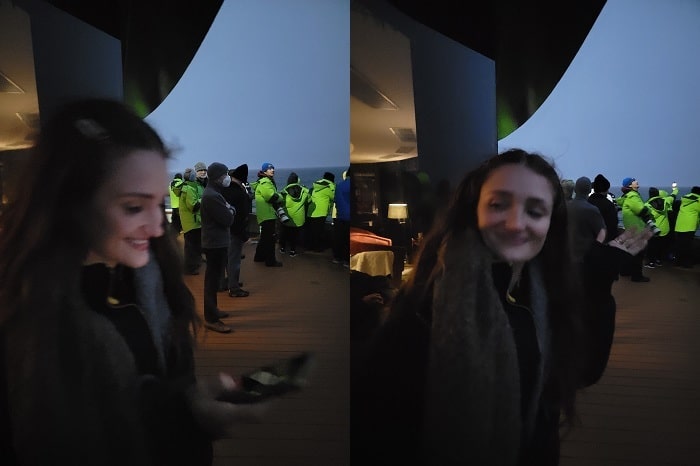 Unfortunately, these are the best pictures I have of totality. They're poorly lit and out of focus, and of course we couldn't see the eclipse itself. This isn't what I wanted. It's not what I would have chosen. But it was still beautiful and magical in its own way, in its darkness and flaws. I've always held that reality, compared to any alternate possibility, has a goodness all its own - simply because it's real.
In comparison to the last eclipse, I felt much more at peace about not being able to see this one. I was aware of the weather risk in the Antarctic seas, and this time, there was little I could do about it, being on a cruise and all.
But there's no getting around the fact that up to this point, the cruise had been ever slightly disappointing, with its cancellations, delays, and weather problems. But the next stop was South Georgia Island. This is where it all turned around. This is where the trip became worth it for me.
The first stop was to explore Cooper Bay via zodiac boats, where we were surrounded by seals, albatrosses, and other wildlife.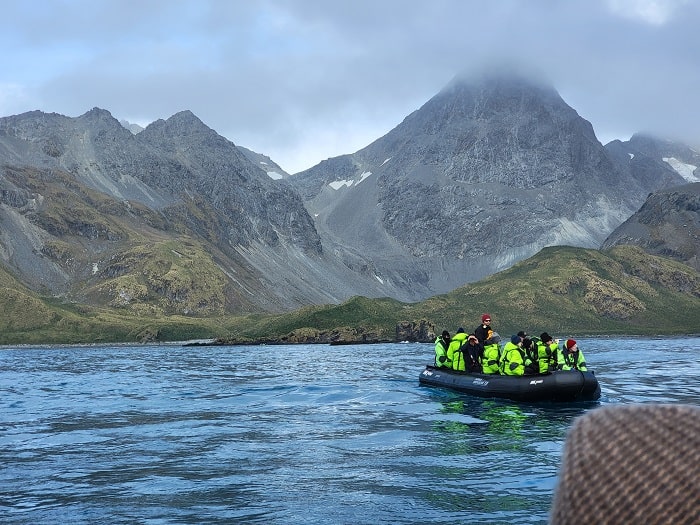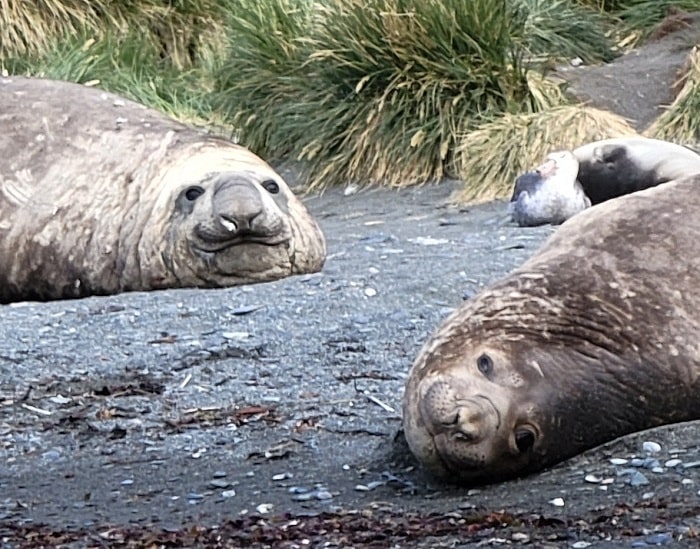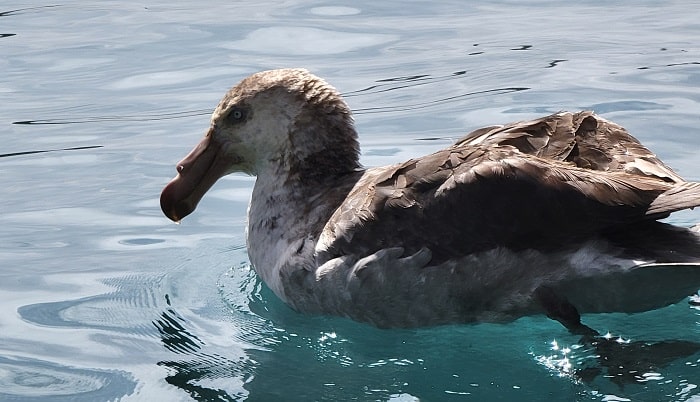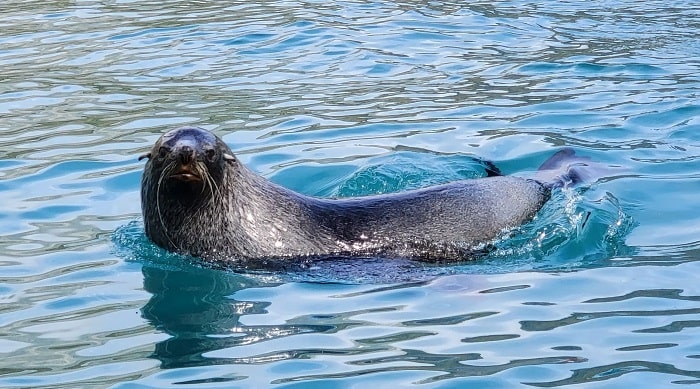 The next stop was St. Andrews Bay - my favorite part of the cruise. I'll let the pictures here speak for themselves.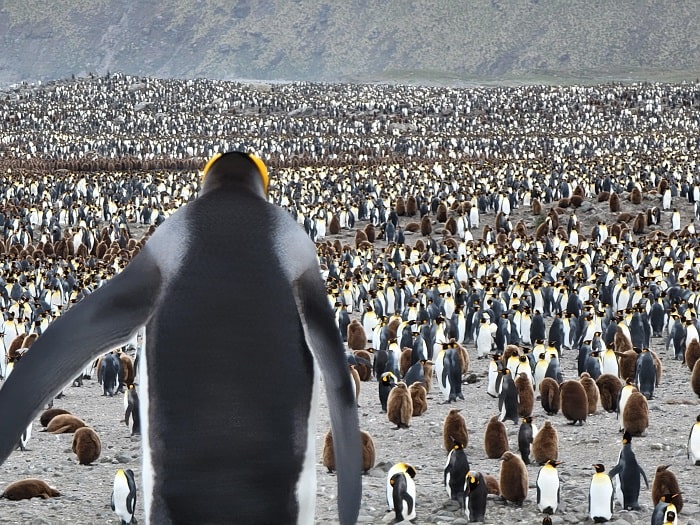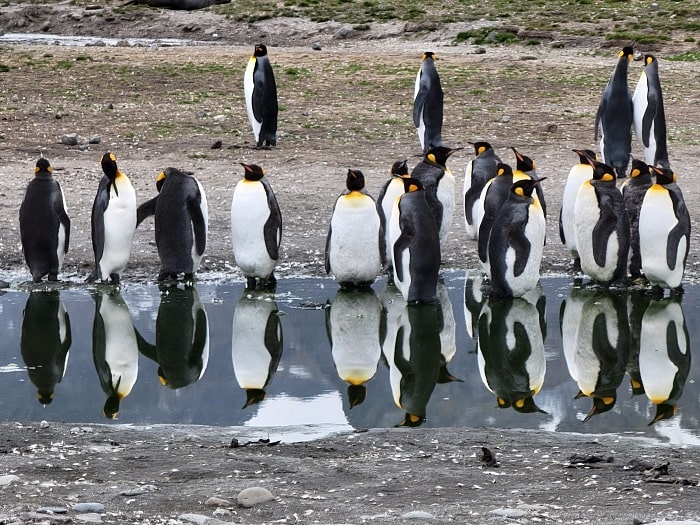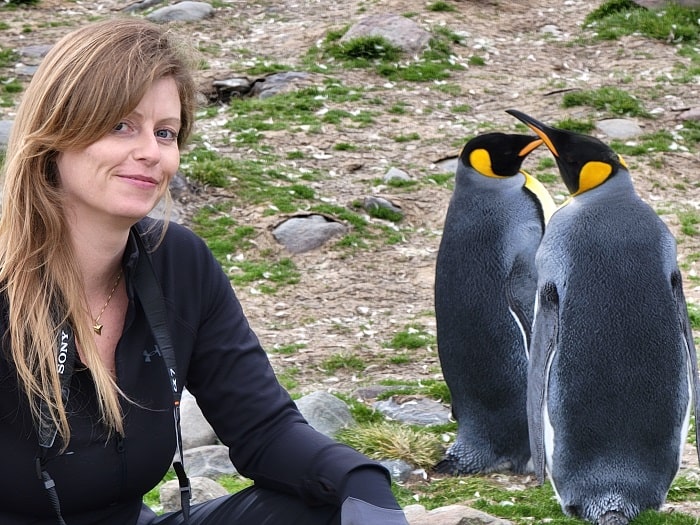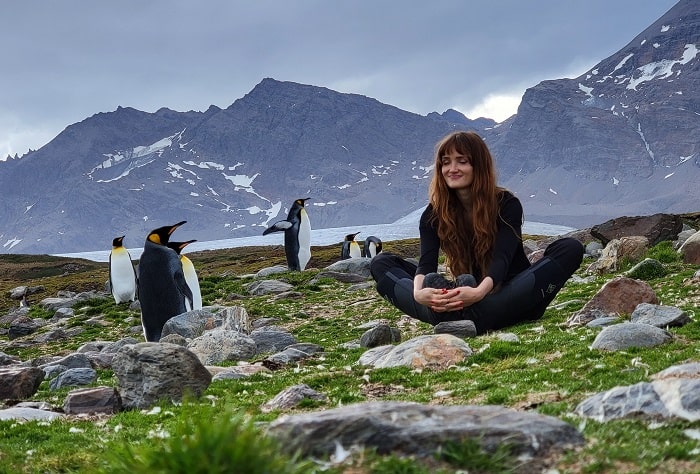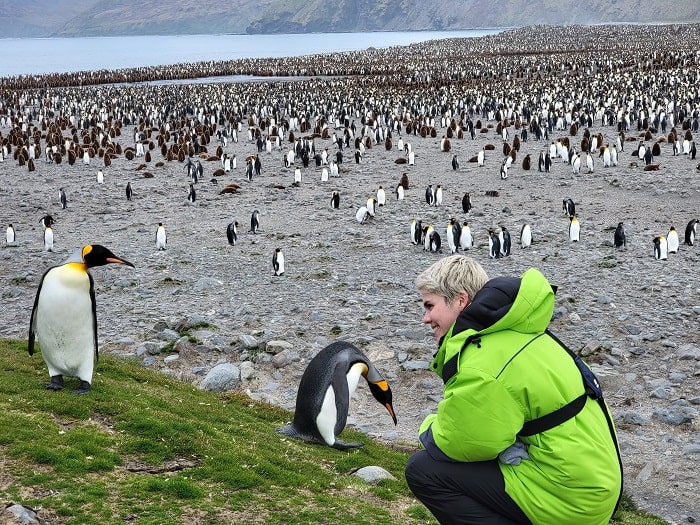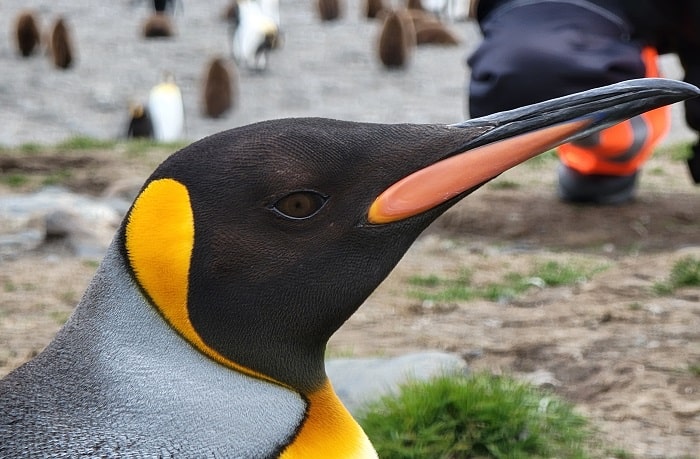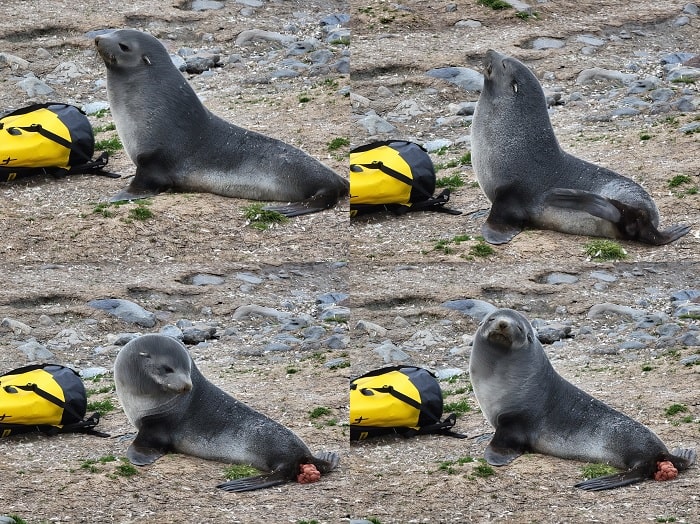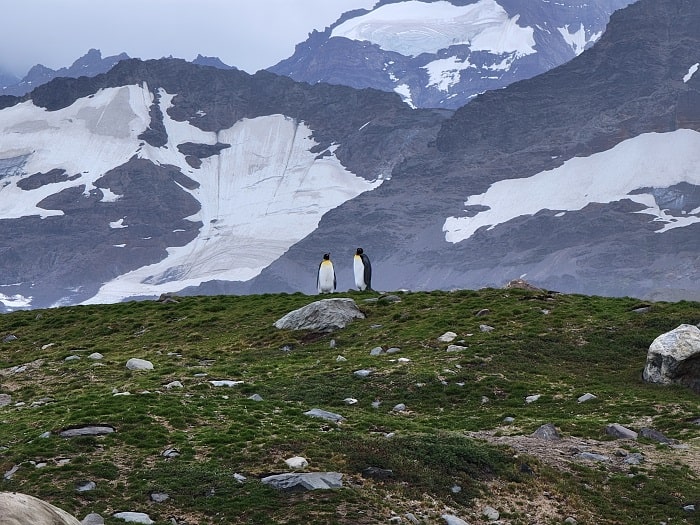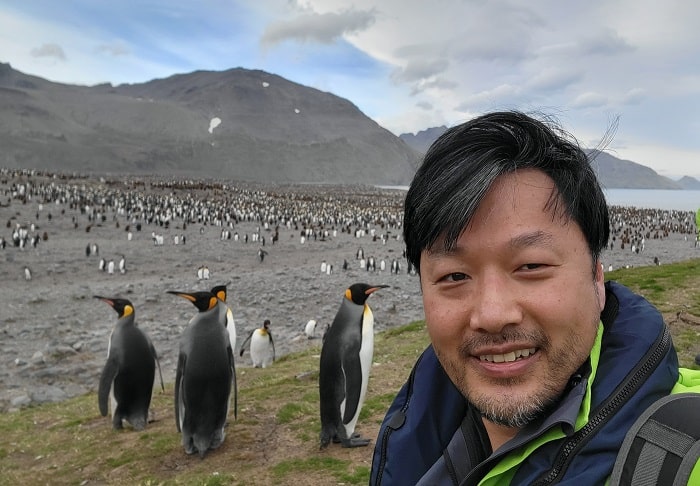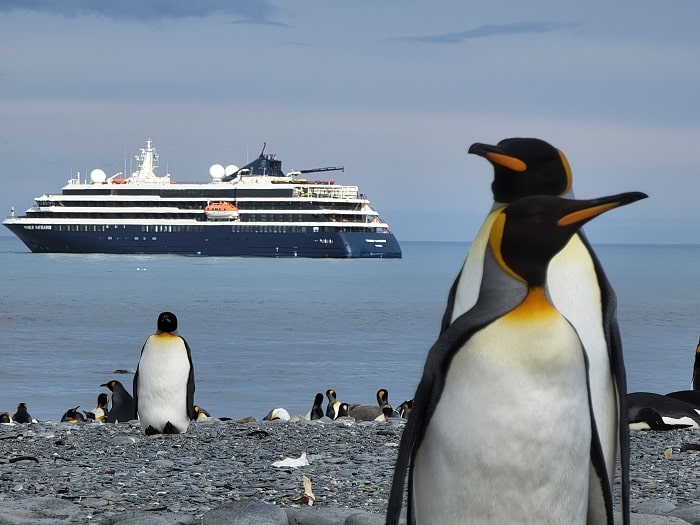 The next stop was Fortuna Bay, with more seals and penguins.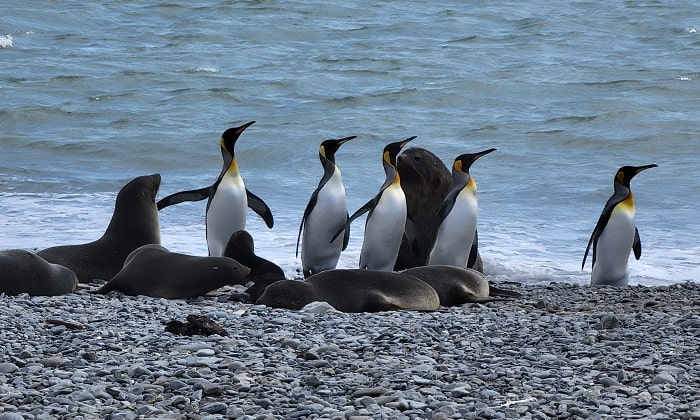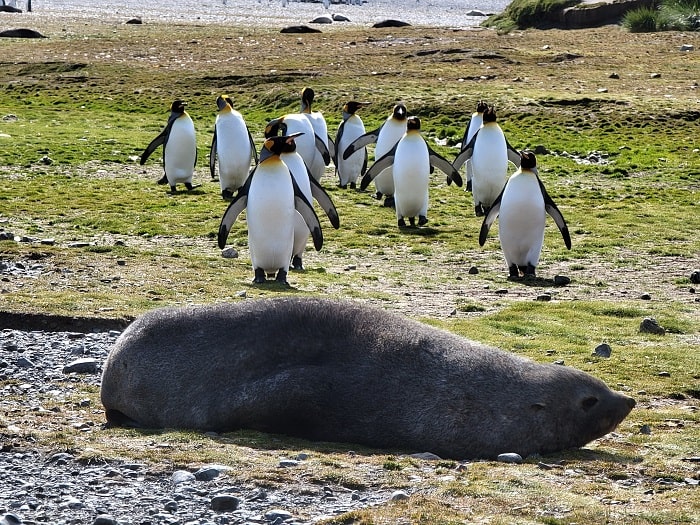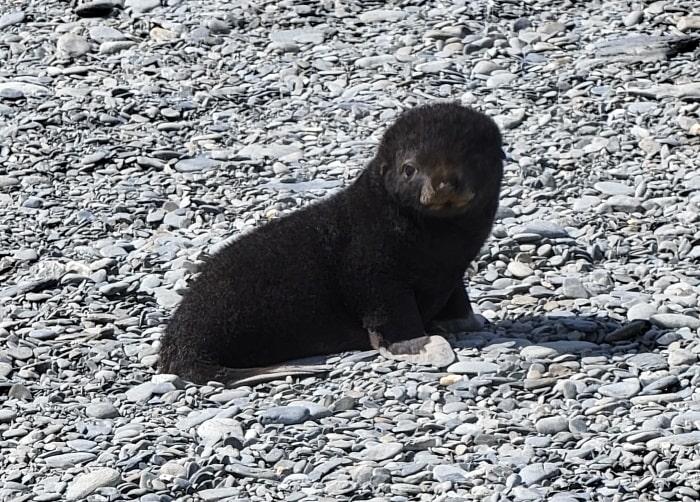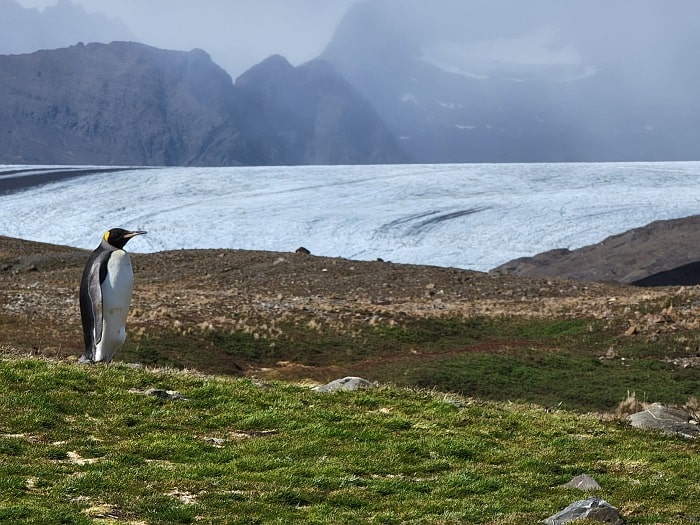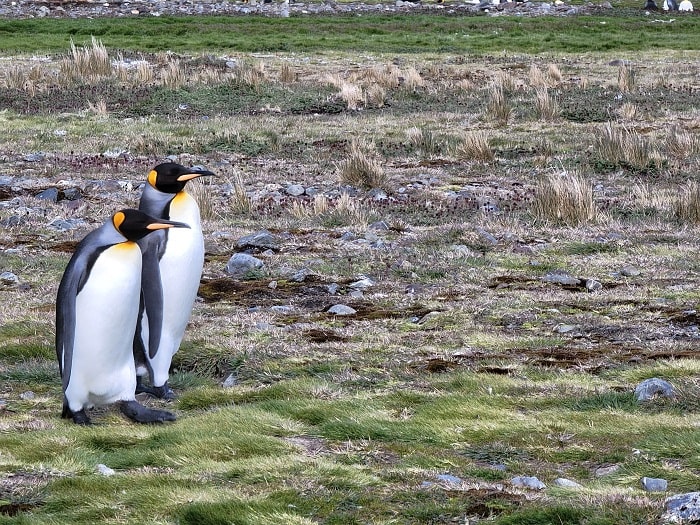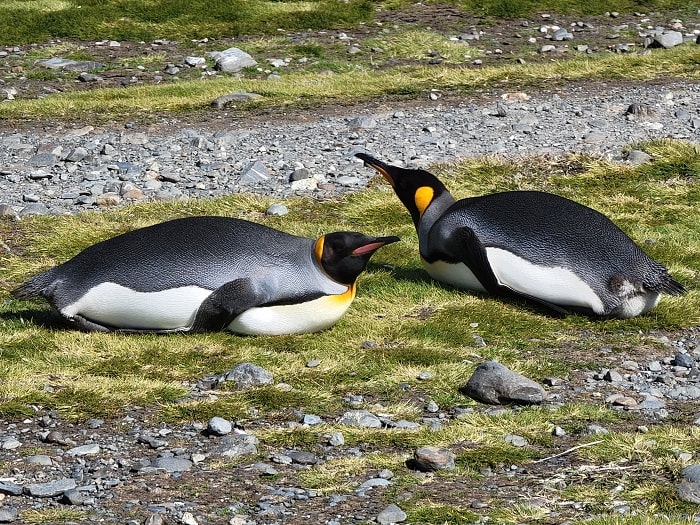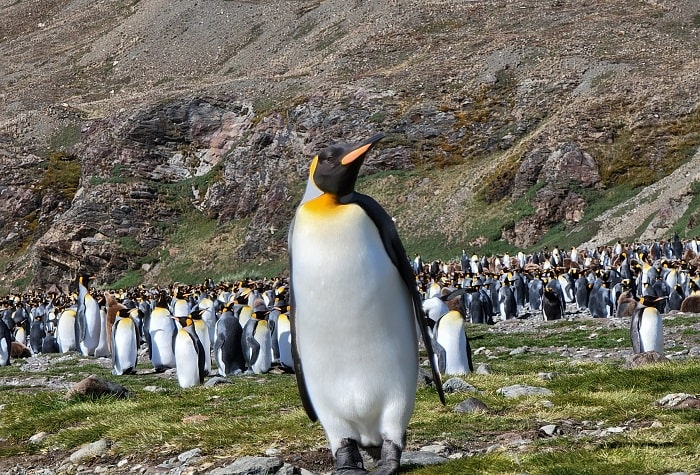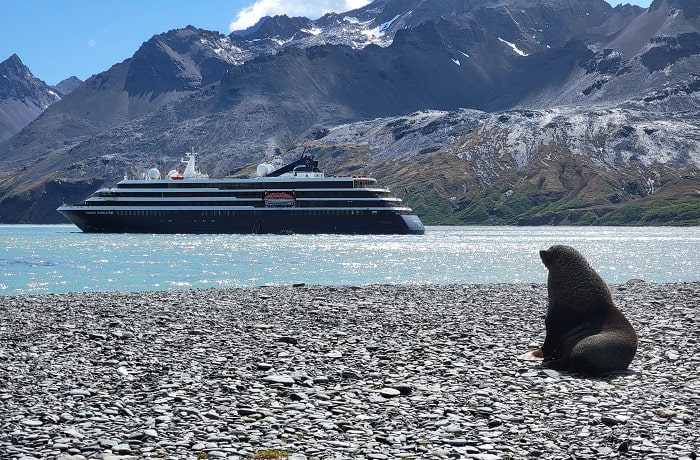 And that was basically it for the cruise part of the journey. We soon landed back in Ushuaia and disembarked.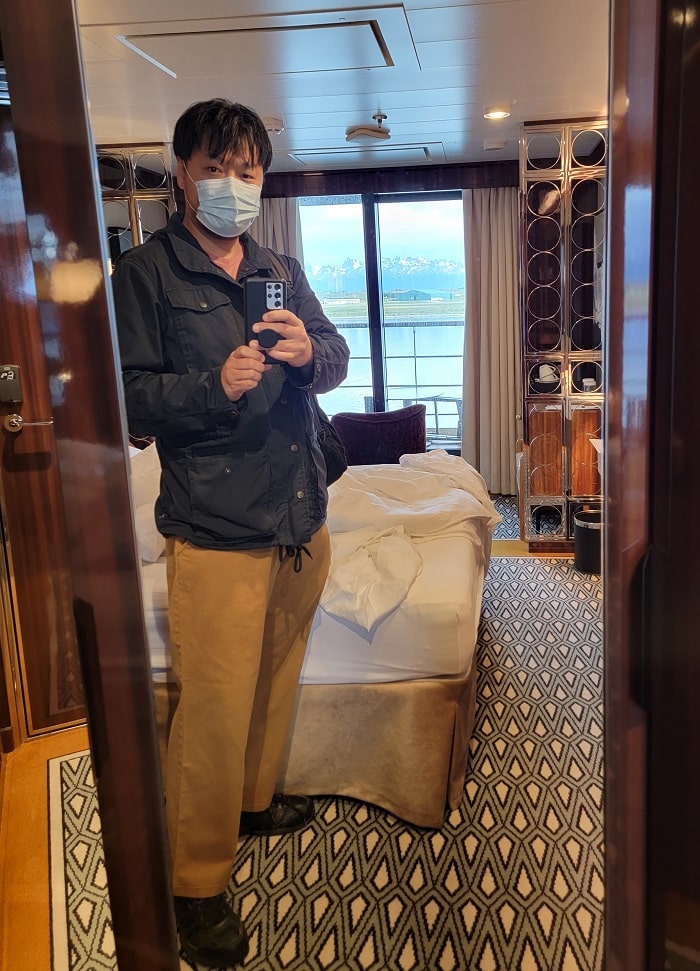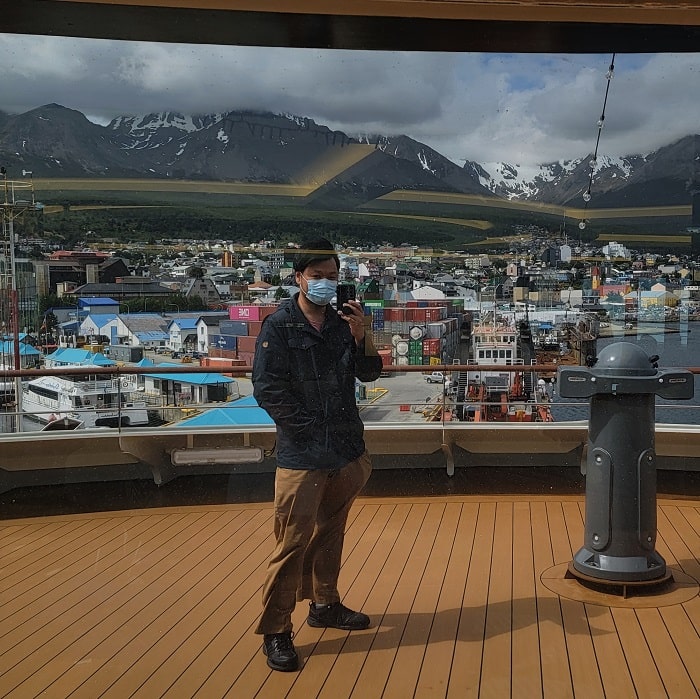 Did I mention that Ushuaia is beautiful? Fortunately, I got a chance to see the city and its surrounding areas again, this time from a helicopter.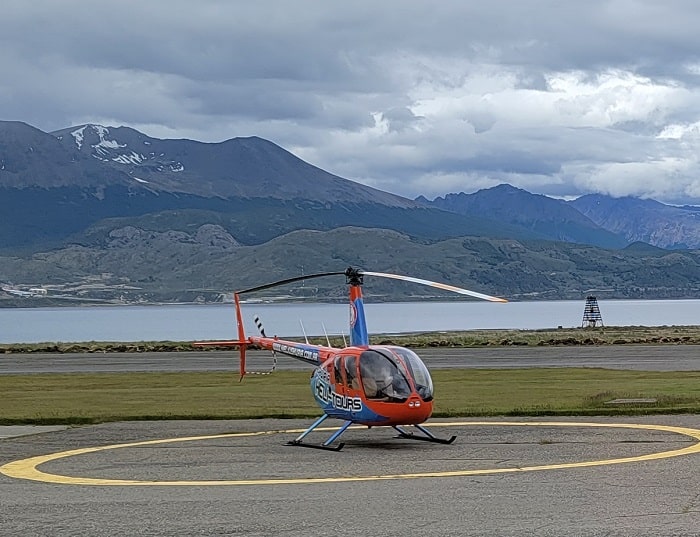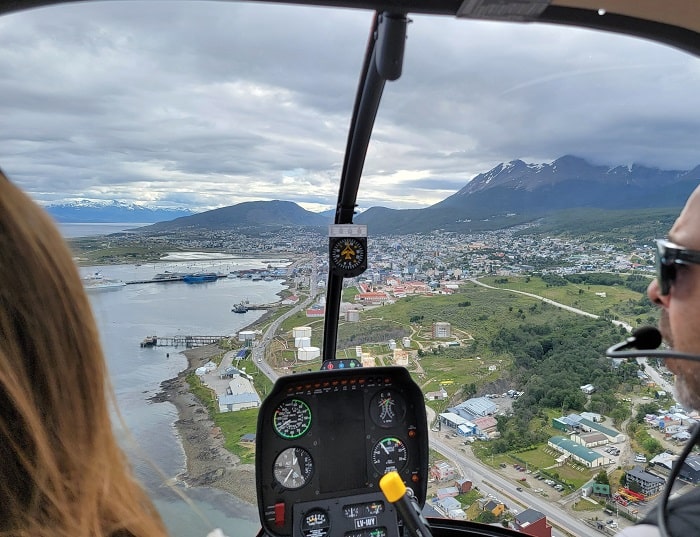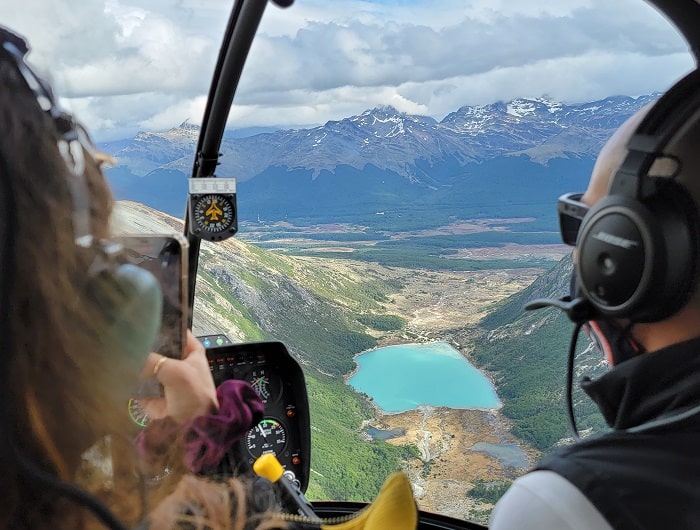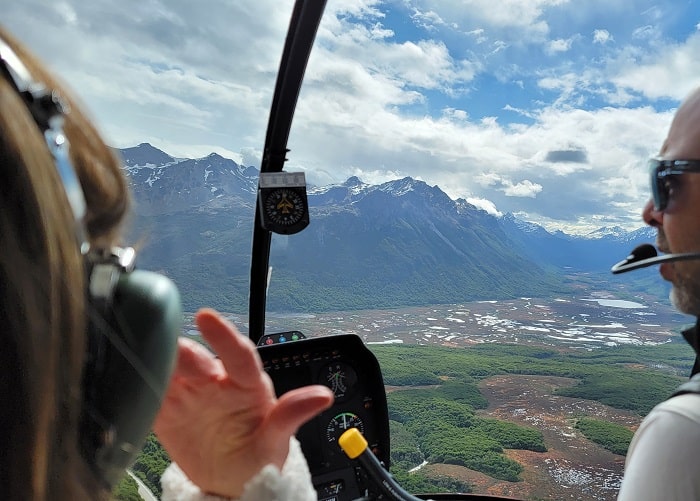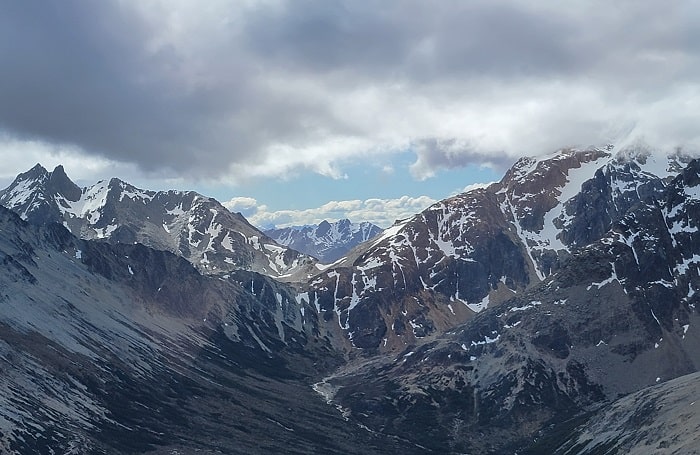 We landed in a plateau on the mountains, and had a toast!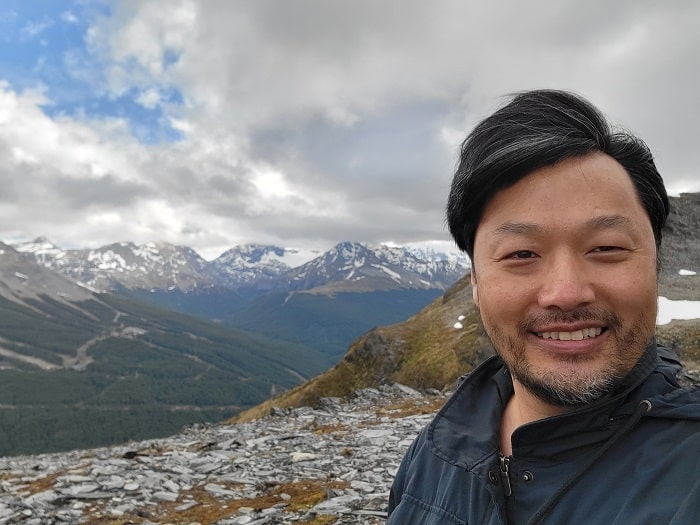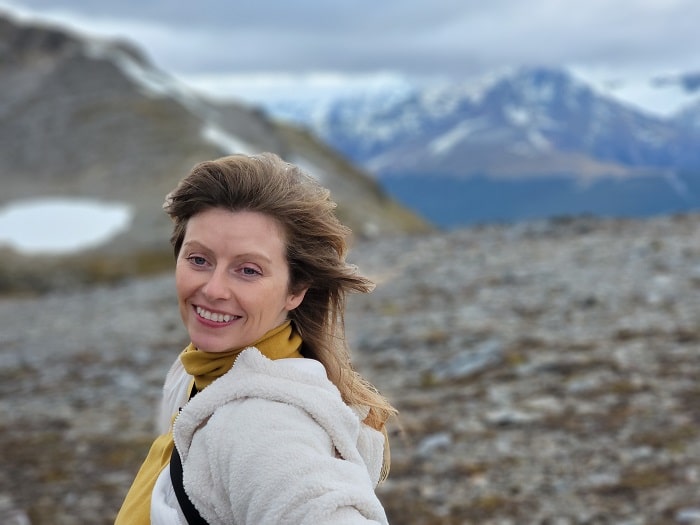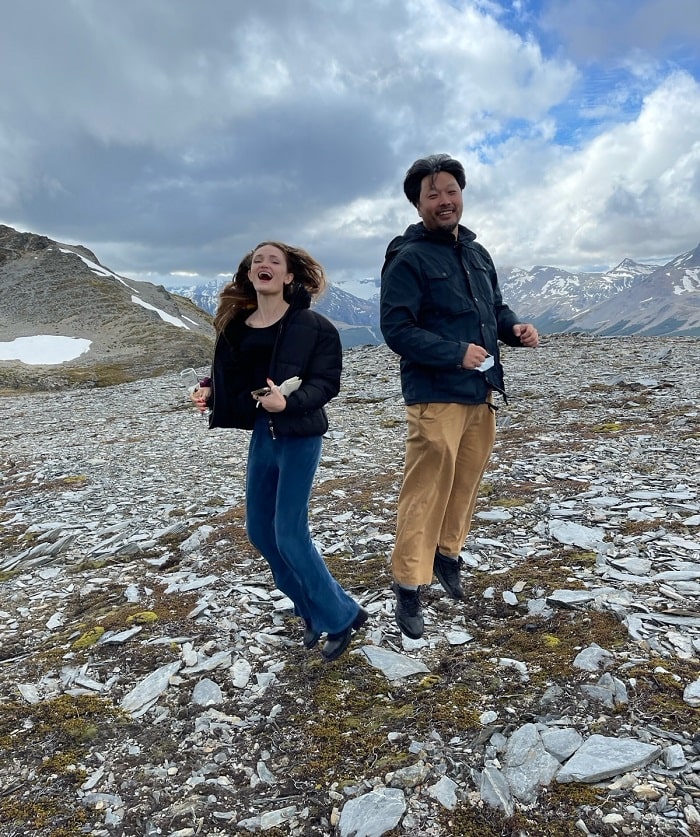 The next stop was Iguazu Falls. I was in the nearby city of Puerto Iguazú in on Sunday morning, and attended the Iglesia de Jesucristo Iguazú for their Sunday service.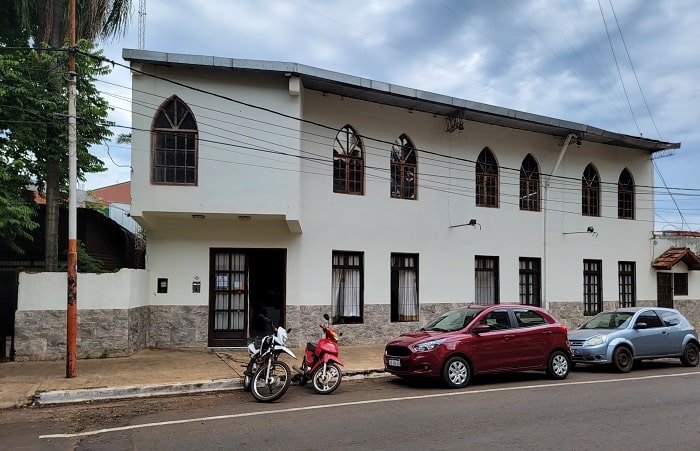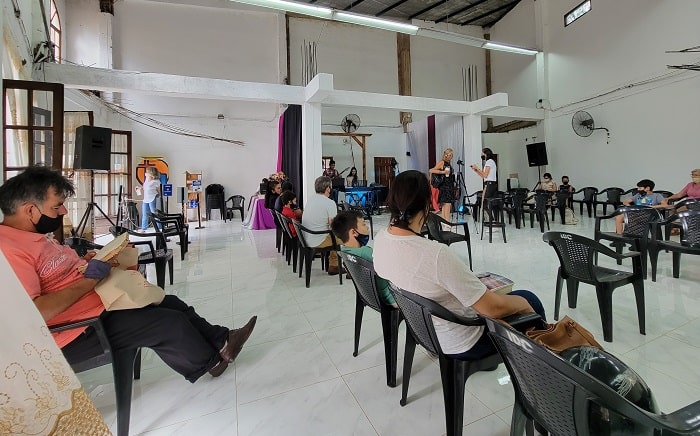 If you want your tithes and offerings to stretch the furthest and do the most good, I highly recommend attending a church service in your travels. Puerto Iguazú was fundamentally a tourist town, and the covid pandemic has not been good to the local economy. But the church service was still vibrant, and I was privileged to attend a baptism there.
The Iguazu Falls themselves were awesome, and I was duly impressed.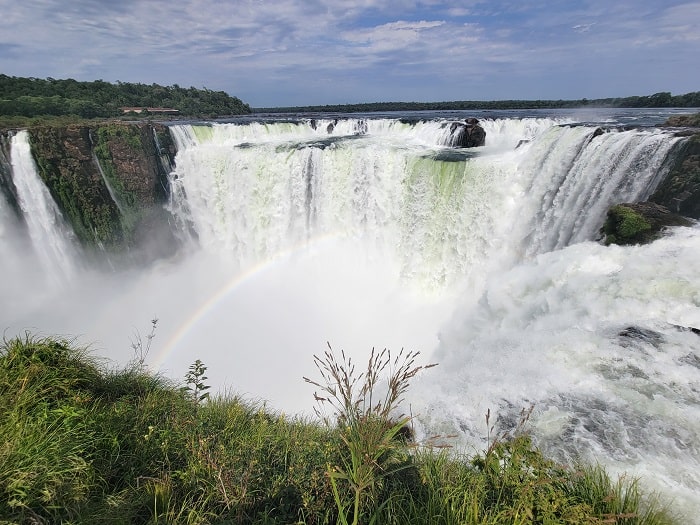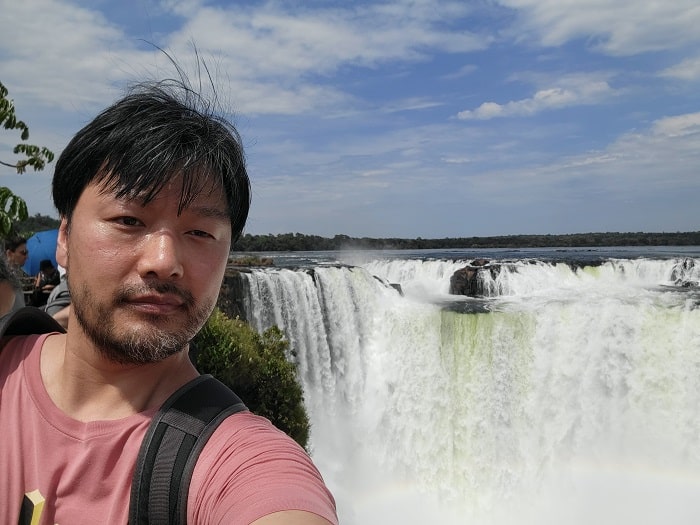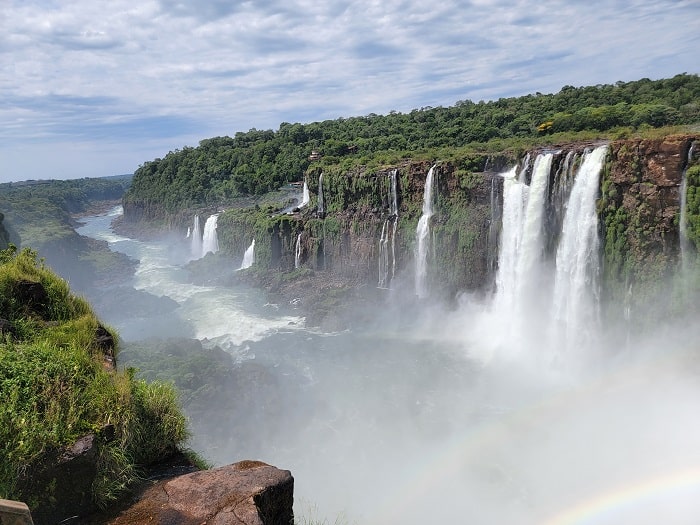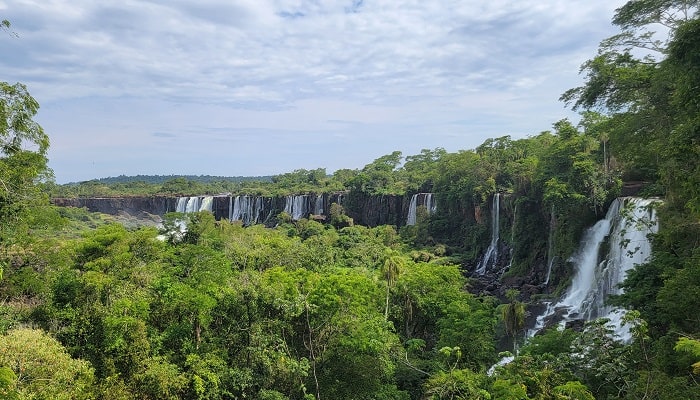 I then spent the next day in the jungle in that area - ziplining, hiking, rappelling down a waterfall, stuff like that.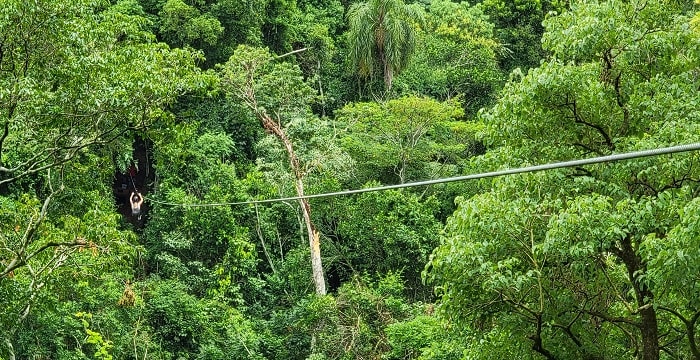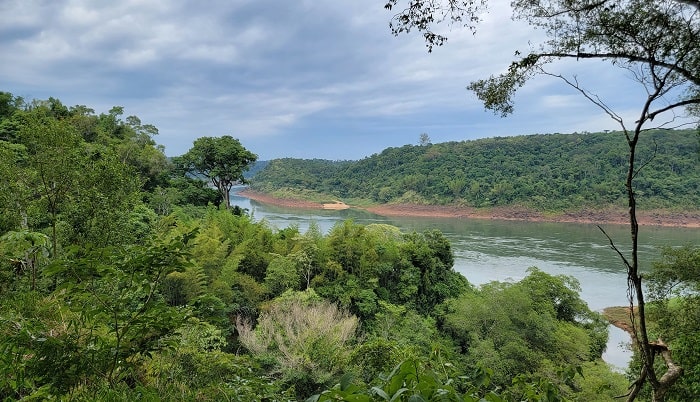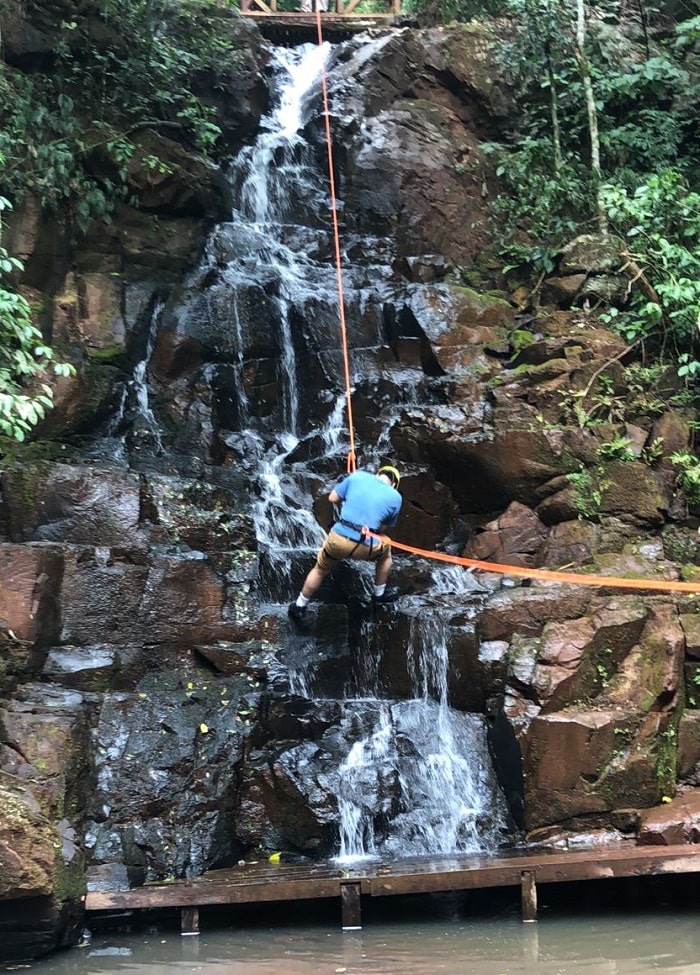 I then returned to Buenos Aires, where I met up with several of my traveling companions from the cruise and explored the city.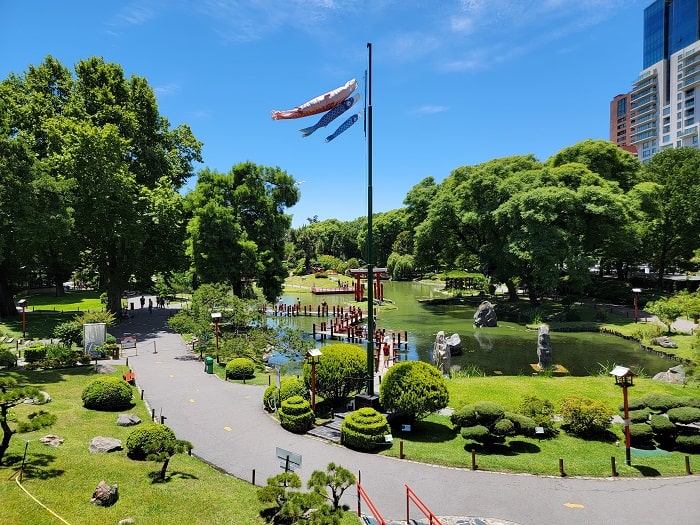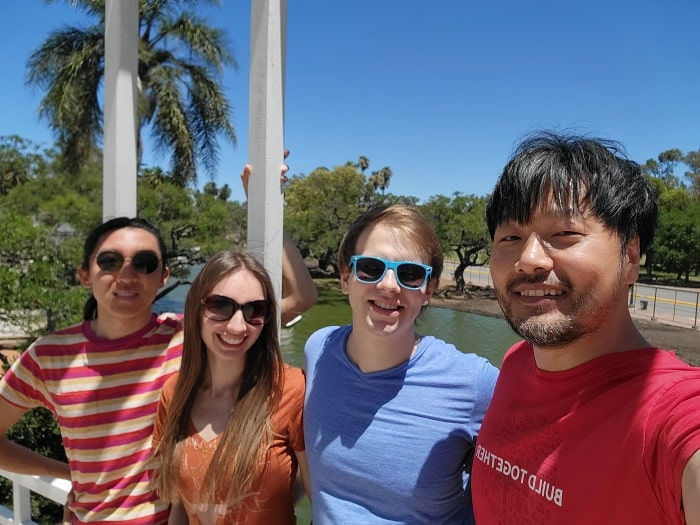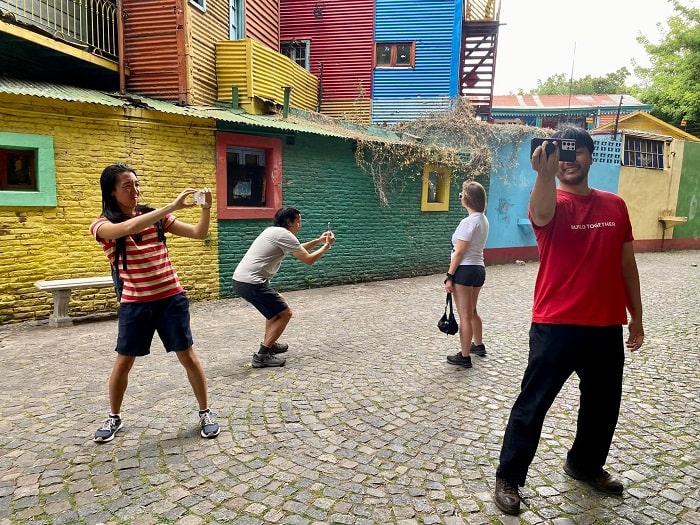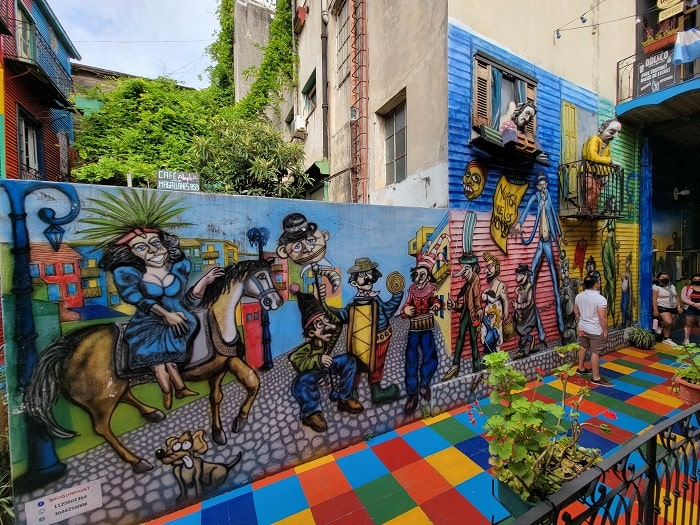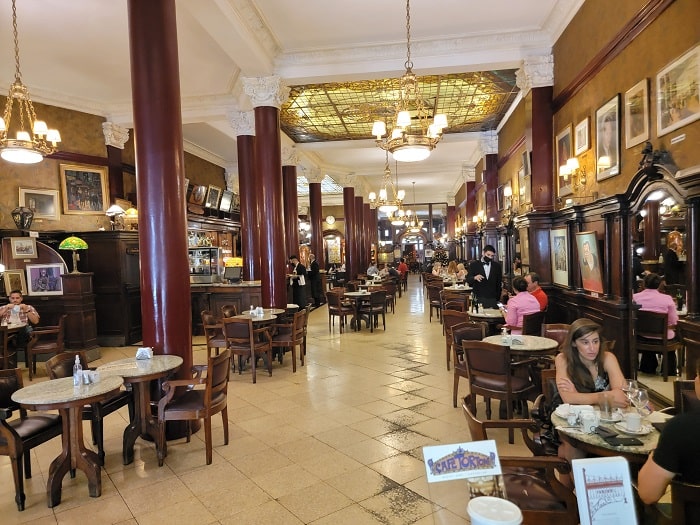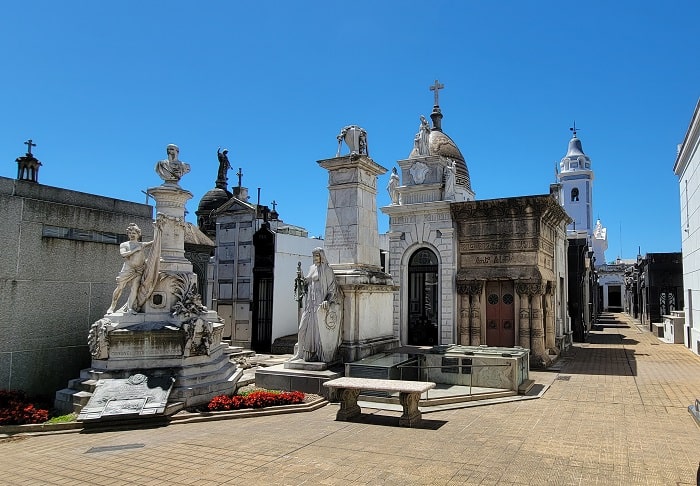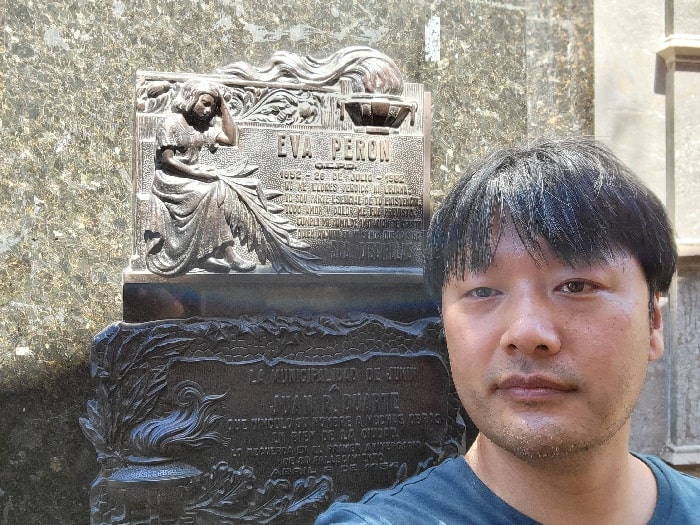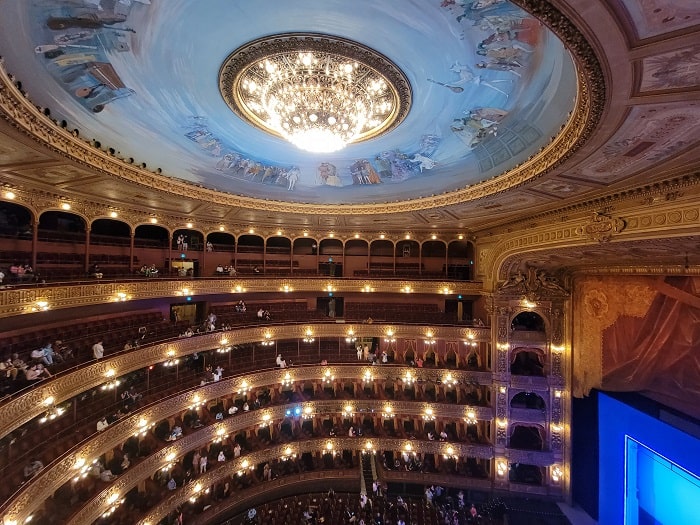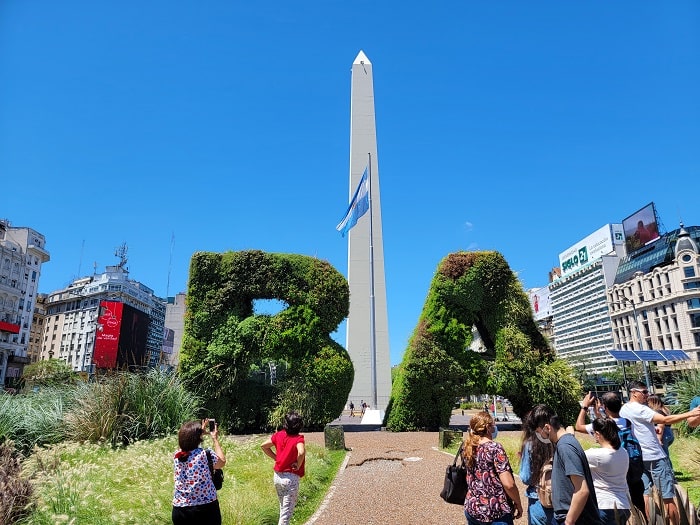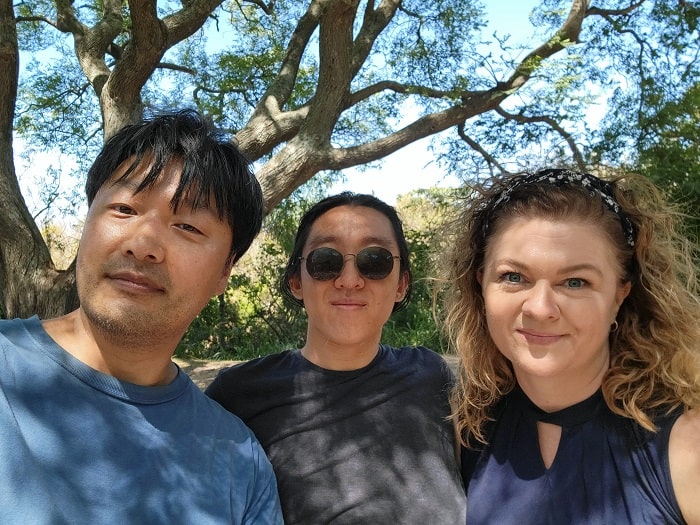 One of my stops was the Museo Nacional de Bellas Artes.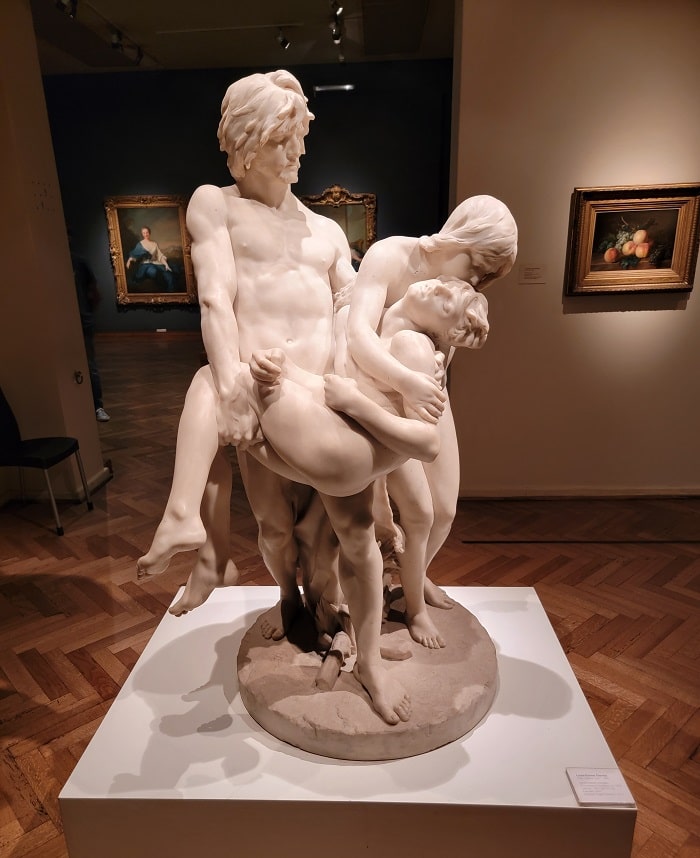 I highlight this piece because it was the first time where I felt like I had the "right" reaction to "real" art. I don't know what specifically caused it. Maybe it was Adam's expression, and the sense of his dead son's weight on his body. Maybe it was Eve's kiss on Abel's temple. Maybe it was just understanding what this scene was, that something like it must have taken place. At this moment, the first couple must have had an inkling of their role in this tragedy - and perhaps of all future tragedies, and maybe even of the singular Tragedy that would bring it all to full circle.
I felt compelled to take a picture with the sculpture - a family portrait, as it were.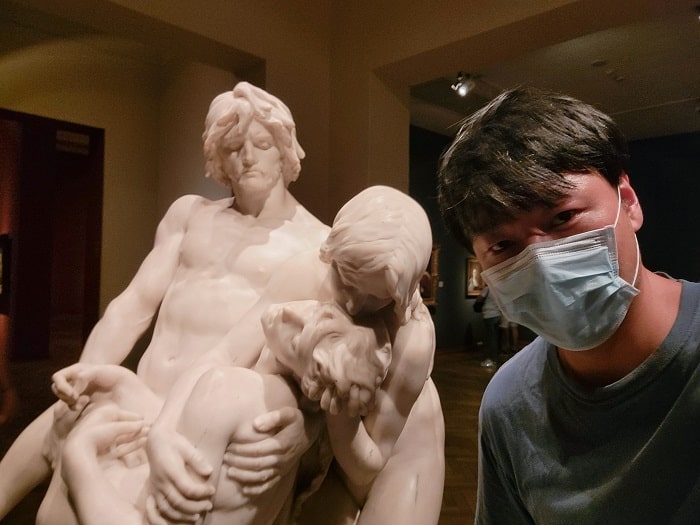 I also visited the Malba, which had a Frida Kahlo painting. I had only known of her in passing before, but this caused me to read up on her - what a catastrophe of a life!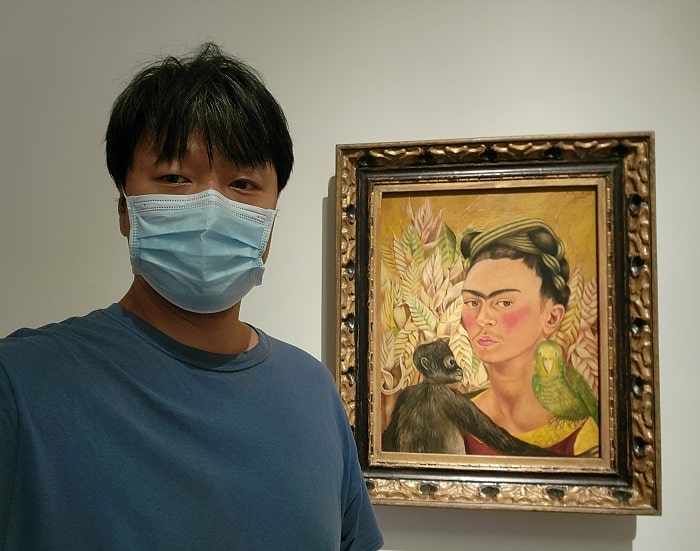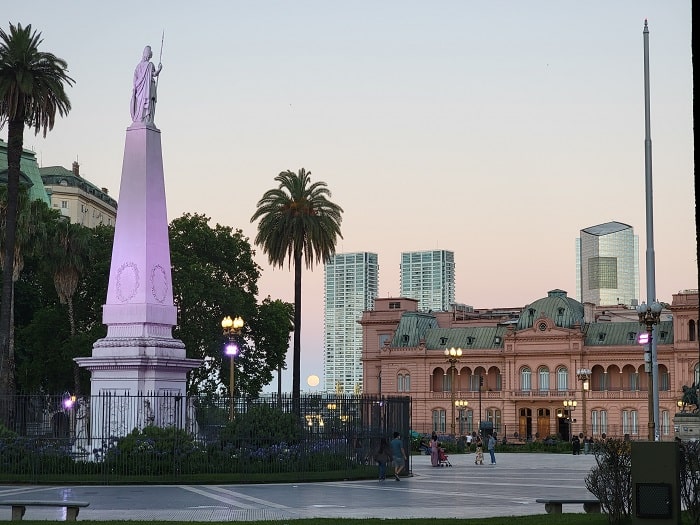 On the last day of my trip, I attended a Sunday service at the Saddleback Church in Buenos Aires.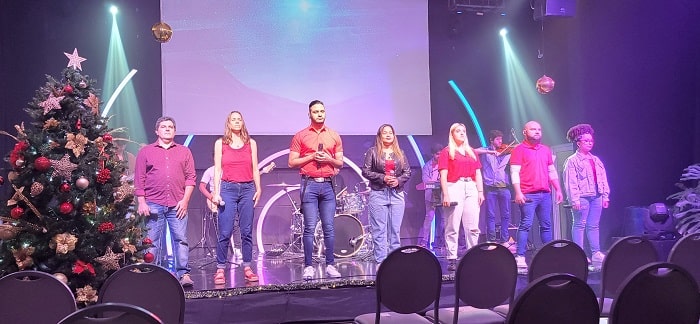 As I said before, I highly recommend attending a local service while you travel overseas. Do you want to actually meet the locals in the area, going about their everyday lives? Or see our shared humanity at work, between you (a foreigner) and them (the locals)? There is no better way than to join them in worship.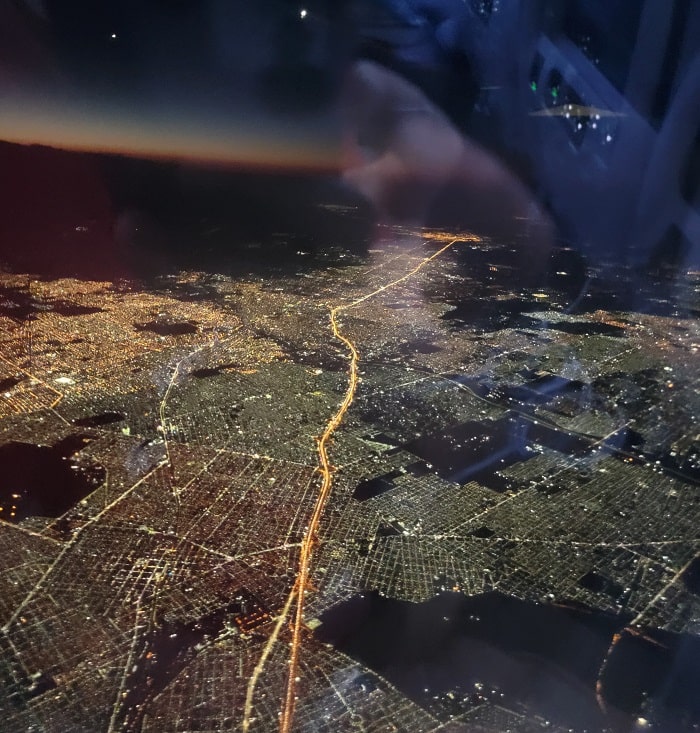 And that was it! The last picture was the view from my flight out of Buenos Aires.